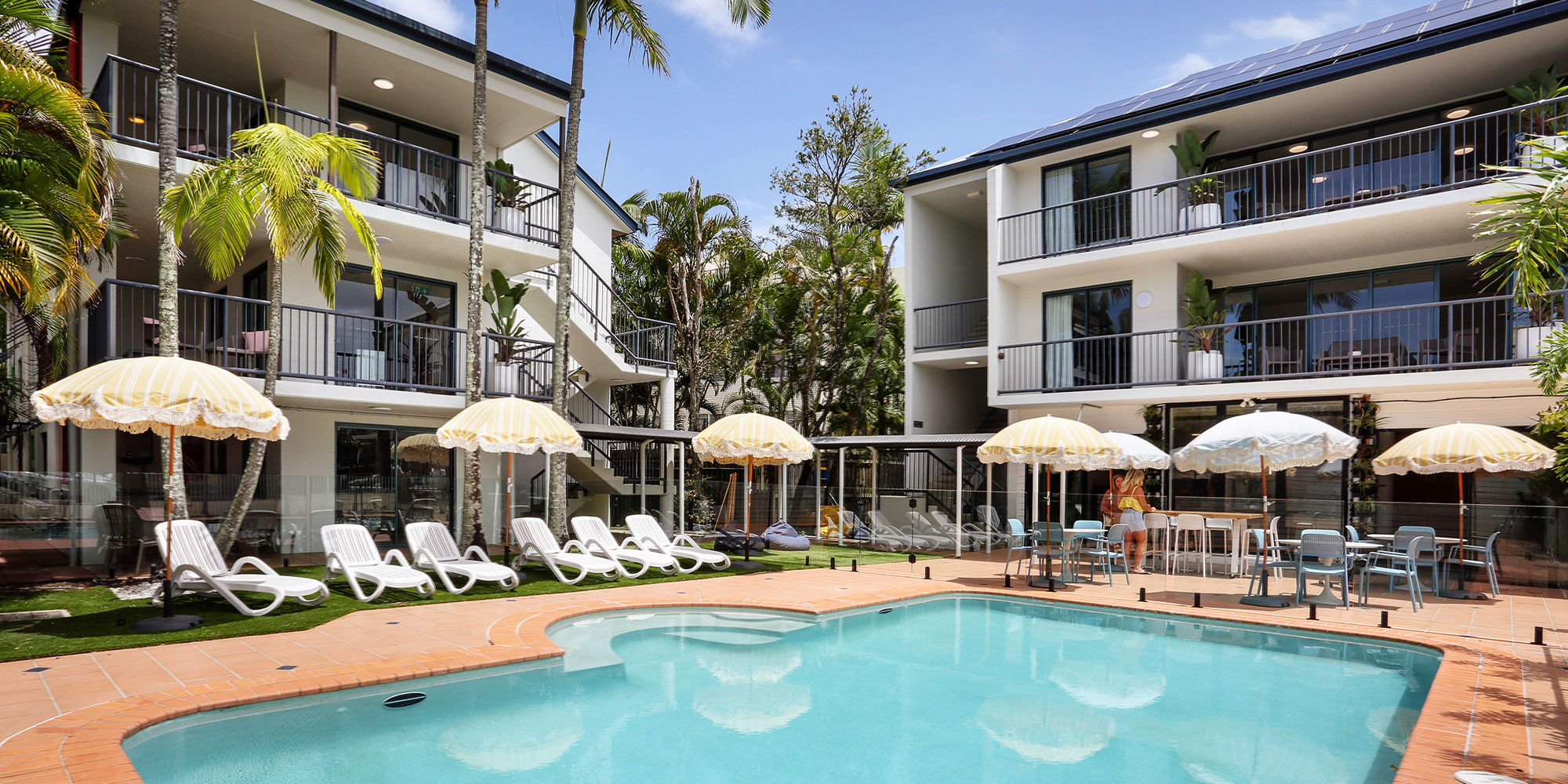 Let The Fun Begin!
Mooloolaba Holiday Accommodation
Welcome to Abode Mooloolaba – the newest and friendliest holiday accommodation in Mooloolaba, right in the heart of the Sunshine Coast! If you're looking for somewhere fun, social and oh so very cool, you will not be disappointed!
Our completely renovated hotel in Mooloolaba is conveniently located, only a short 5-minute walk away from the beach & esplanade with plenty of shops, restaurants and cafes. With a team of high-energy hospitality professionals, you can be sure you will have an amazing stay in one of the most beautiful spots on the Australian East Coast.
Please note this is an 18+ years of age property.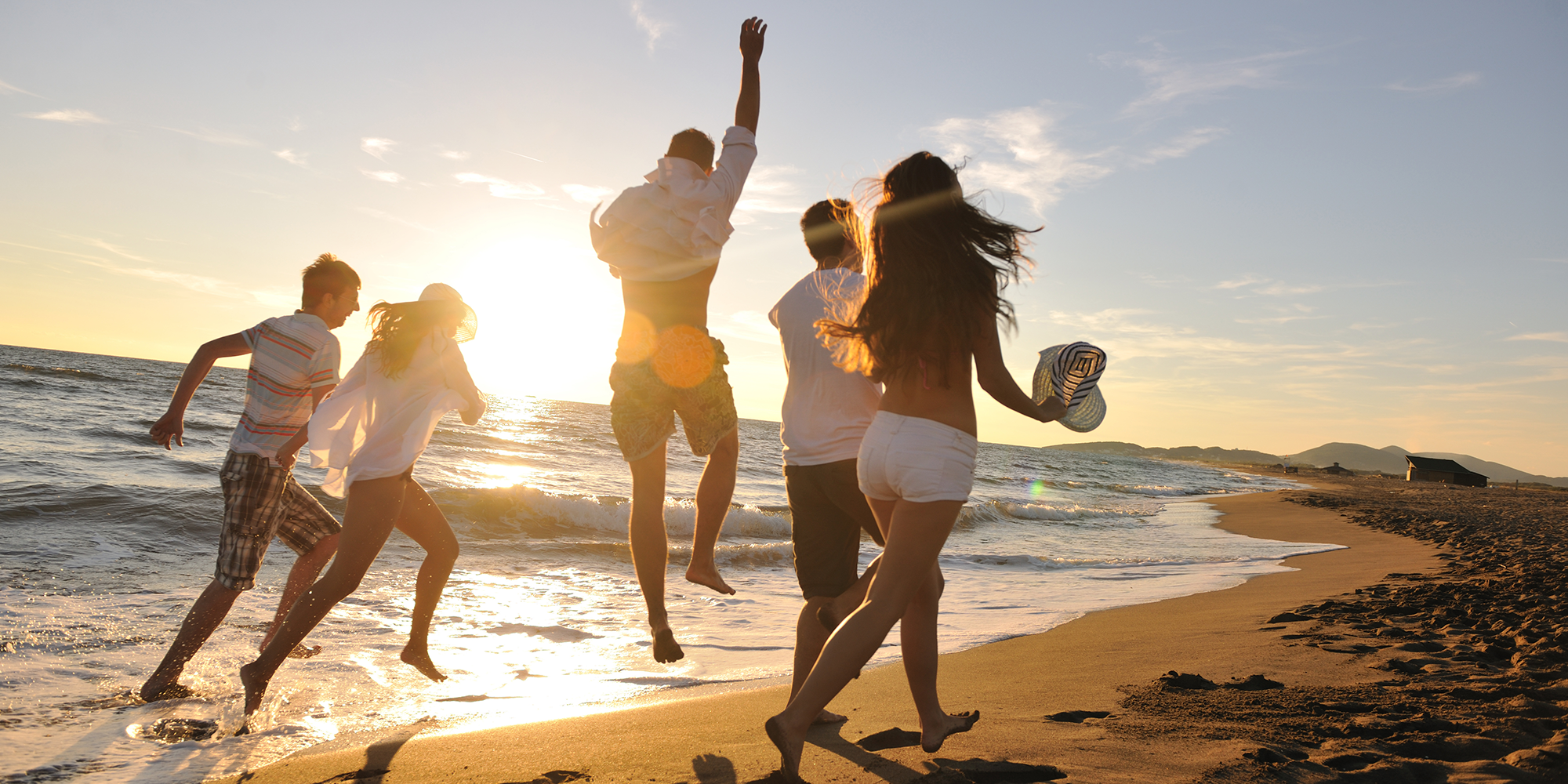 Centrally located in one of the most beautiful spots in South East Queensland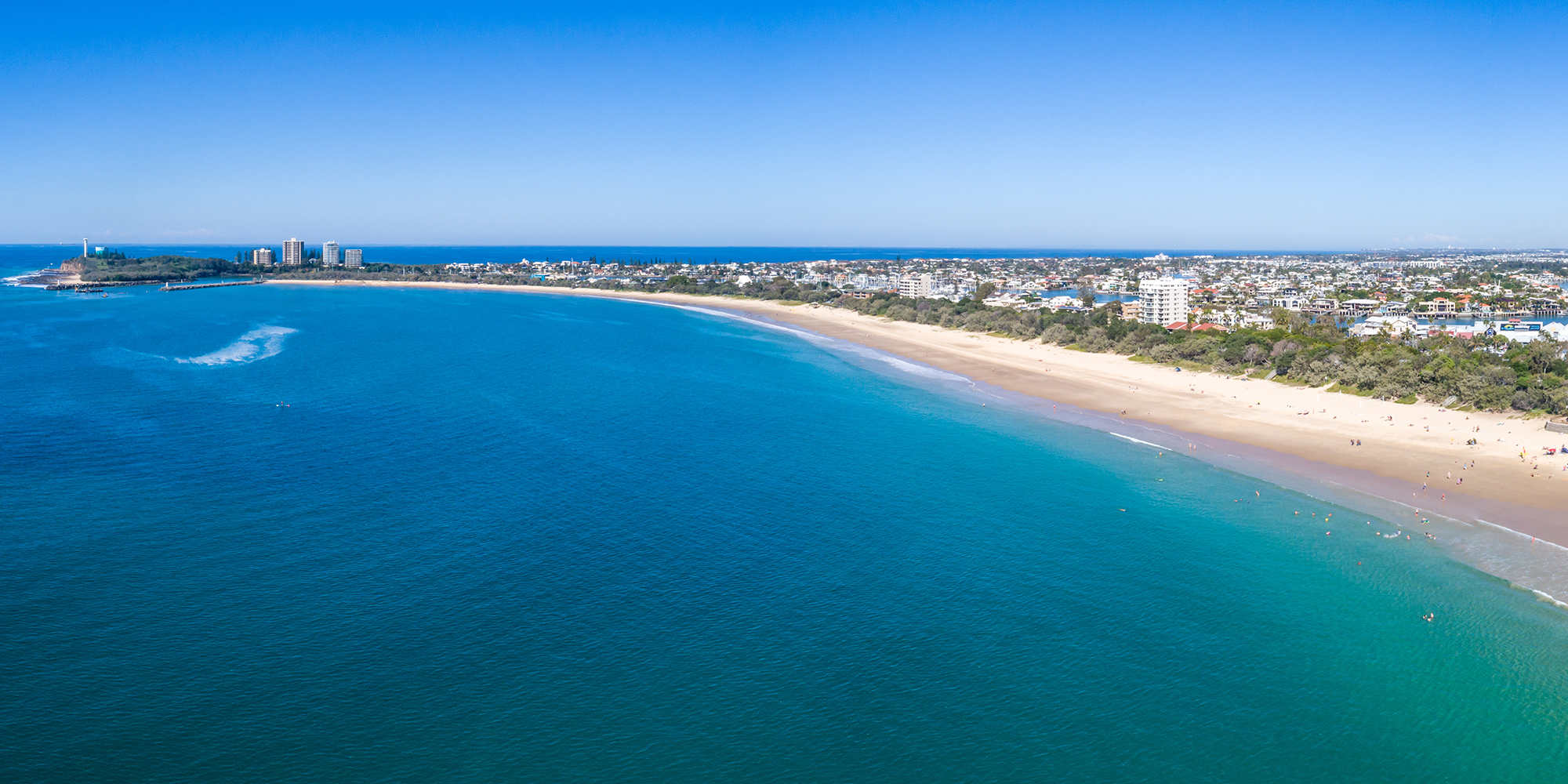 Picture-perfect sandy beaches, beautiful clear water, bright sunny skies and plenty of places to explore.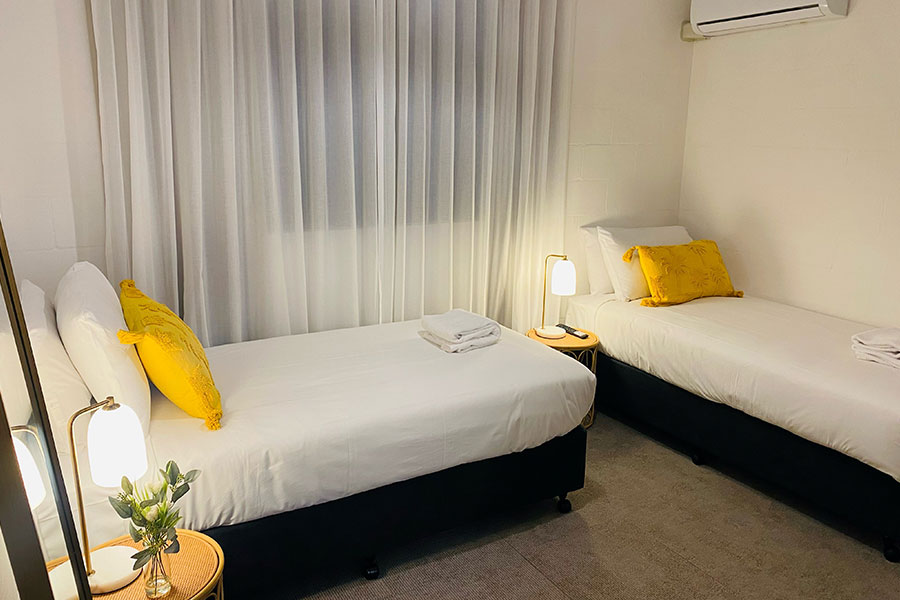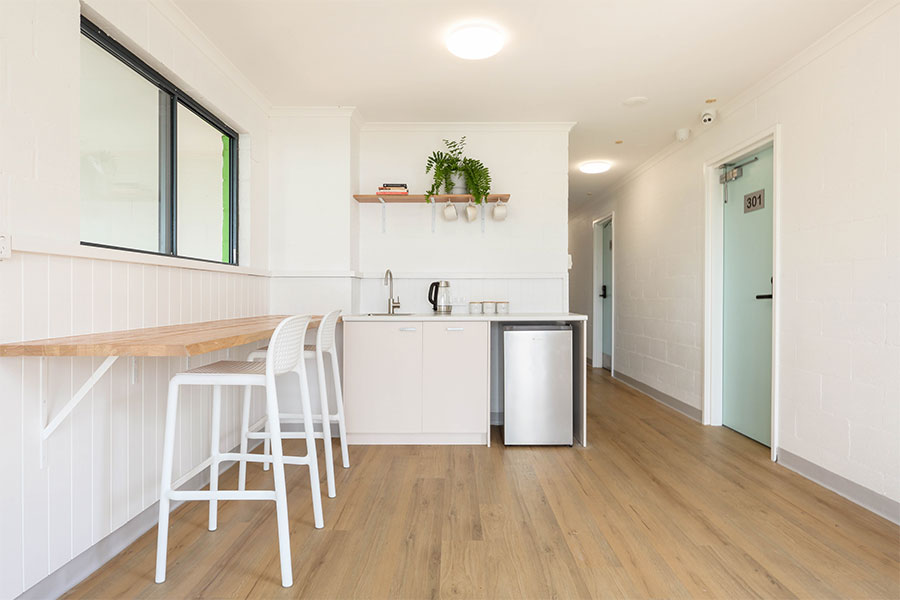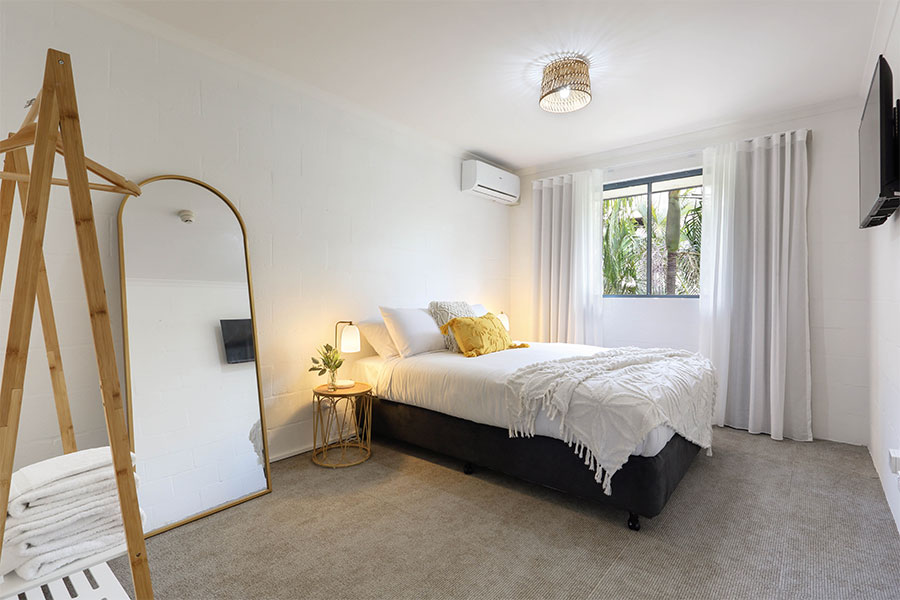 Feeling Fancy?
Whether you're looking for budget accommodation in the Sunshine Coast or are feeling fancy, our Mooloolaba hotel has something for everyone. For those wanting a bit more from their stay, our Queen Bed or Twin Bed Private Rooms are styled with an extra touch of luxury.
These awesome private rooms include all you need during your Sunshine Coast holiday, such as an ensuite bathroom, aircon, tv, linen & toiletries. There's also a tea and coffee station on each level.
Reviews From Our Guests
Top notch and state of the art. Crazy good facilities, lovely staff, perfect vibz for a cruisy base at Sunshine coast. Highly recommend.
Maggie Symonds
2023-01-05
Really lovely staff at the front. Nice chill out area with swimming pool, loungers, free tea and coffee and pool table. Dorm rooms and bathrooms clean and comfortable. Secure with lockers and good lock system. Allowed to chill by the pool on check out day and store luggage. Just 5 minutes straight walk to the beach or river, near the restaurants and bars but very quiet at night as a short walk away.
Highly recommend staying! The moment we walked in last minute the owner and management looked after us treating us like new friends! Make sure you say hi to Max! 🐶 A+++ for service, clean and nice environment ☺️👍 cheers guys be back soon!
Everything that you expect from a hostel: good room, bathroom, kitchen with great atmosphere!
Amazing place! Very tidy and clean with good stuff and also good staffs. Martina is the best owner and she made me and my friends feel at home during our stay.
Amazing place, very clean and all the stuff specially the owners are so kind and sweet with us. We loved here and we highly recommend this place. ♥️♥️♥️